My name is Joy Watson. I am a photographer living in Melbourne, Australia.
I have a passion for photography and enjoy capturing the fine details in floral and nature photography.
I am honoured to receive Special Merit and Special Recognition in Light Space & Time competition for Nature 2013 – Photography Category for my work called Agapanthus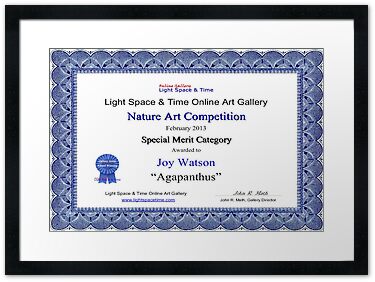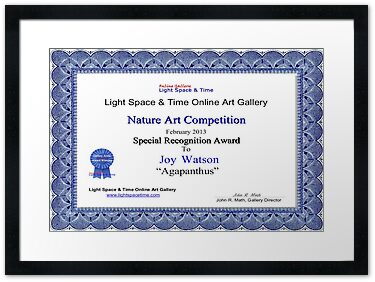 You are invited to view my art.